Peipsi Center for Transboundary Cooperation organized international seminar "Environmant Management in Urban Areas" on 12.-13. September 2012 in Tartu .
Seminar participators were specialists and other stakeholders from Estonian, Latvian and Russian border areas biggest cities - Tartu, Rezekne and Pskov.

Look at the pictures of seminar here.

Look seminar presentations and agenda on Greenman project website.
More information about Greenman project is here.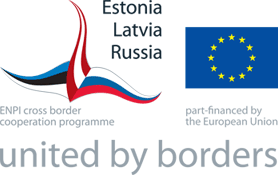 "Estonia – Latvia – Russia Cross Border Cooperation Programme within the European Neighbourhood and Partnership Instrument 2007-2013 financially supports joint cross border development activities for the improvement of the region's competitiveness by utilising its potential and beneficial location on the crossroads between the EU and Russian Federation.
The Programme web-site is www.estlatrus.eu."